This time the Strummol8 Love, the mini bearing/fixed spintop is under the magnifying glass of Dylan…
Today I am taking a look at this mini spin top from the Italian company Strummol8. This spintop or trompo is very small but packs a mean punch. The quality of this top is unreal it uses high quality ball bearings and is hand made out of delrin. This is the perfect spin top if you are looking for something small that is easy to fit in your pocket.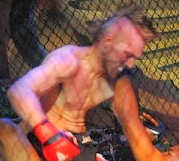 Dylan Kowalsky
Youtuber
Dylan started as an expert yoyo player, he's actually what we can call now a youtuber with his channel followed by 66k people!
He's started with some nice yoyo tutorials, unboxing and reviews and, in his quest for new skill toys, he started to record unboxing and reviewing of spintops as well.