Here is a spintop unboxing an review video about the Trompo space mega pack by Dylan Kowalsky.
Today I got a really cool box of spin tops up for unboxing and review. This is the the Trompos space Mega Gift Pack Neon. This pack includes 4 Spin Tops a DVD with 25 tutorials, a backpack, a pen, spare bearing and fixed tips, and a case to carry it all in.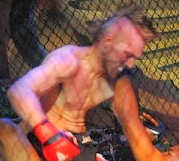 Dylan Kowalsky
Youtuber
Dylan started as an expert yoyo player, he's actually what we can call now a youtuber with his channel followed by 66k people!
He's started with some nice yoyo tutorials, unboxing and reviews and, in his quest for new skill toys, he started to record unboxing and reviewing of spintops as well.