What are patch video applications?
Spintop patches were created in regards of the Duncan (and others) yoyo award's patches.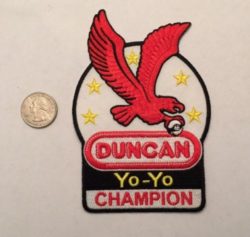 Patches are simple tricks lists, begining from easiest tricks, and raising logically the difficulty.
At the time, anyone completing the tricks list in front of official juges (generally taking place alongside the contests) gets the corresponding sewingable patch as a reward.
This process inspired first, Spintastic's founders, then some other players, to create their own patch(es) composed of their favorite tricks.
Some of them are still available as real patches, some other never even existed and are just virtual ones...
Patch video applications are simply the videos posted by spinners to prove they deserve the patch, it means they complete all required tricks on the patch trick list. If you don't know what are these patches have a look on the patches list here.
These are, in a way, some spinners interpretation of the award patches click on the image below to see them all.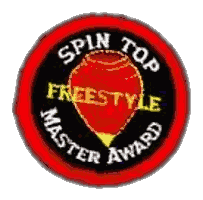 All uploaded patch video applications:
Filter the patches you want to browse with the buttons below, don't forget to browse pages with the pagination below portfolio :
If you're looking for original patches jump here.