Dylan made another spintop unboxing and review about Trompo Cometa 3 pack
Today I am taking a look at the trompos cometa 3 Pack Diamante Spin Tops . It was only 15 bucks for all 3…

These spin tops are very similar to the other trompos cometa 3 packs

I have unboxed like the trompos cometa jumbo corbra and the trompos cometa azteca spin tops.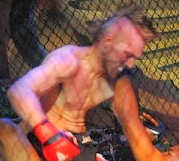 Dylan Kowalsky
Youtuber
Dylan started as an expert yoyo player, he's actually what we can call now a youtuber with his channel followed by 66k people!
He's started with some nice yoyo tutorials, unboxing and reviews and, in his quest for new skill toys, he started to record unboxing and reviewing of spintops as well.