Yet another spintop review video by Dylan:
Whats shaking homies today I got some budget spin tops up for unboxing and review. So these are some cheap spin tops I got off amazon. These are the 3 Pack JUMBO COBRA Spin Tops made in mexico. I got 3 for 13.99. These are actually pretty good beginner spin tops and are very durable I have dropped it alot and it is fine.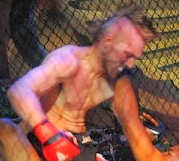 Dylan Kowalsky
Youtuber
Dylan started as an expert yoyo player, he's actually what we can call now a youtuber with his channel followed by 66k people!
He's started with some nice yoyo tutorials, unboxing and reviews and, in his quest for new skill toys, he started to record unboxing and reviewing of spintops as well.