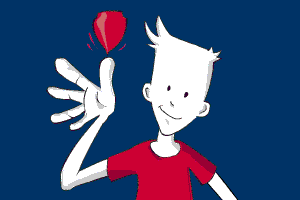 Trompo Cinco Estrellas
Mexican Brand
This spinner producer has a nice website where you can see all the models they propose.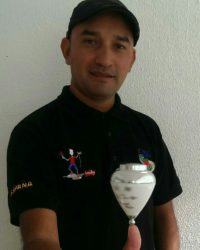 They are usually represented by Campeon Rommel Arrazola
Note that a recent partnership has been engaged by Trompo Cinco Estrellas and Strummol8 to add some redesigned S8 models to their offer. You find them renamed as well in Dron for the Sofia, Matrix for the STB2.5 and Pagani-R for the Giulia.
They also have many social network accounts, but not so active…
Cinco Estrellas History (automatic google translation)
!Auto translated from this page on their website!
It was a Sunday in February 1983, meeting during lunch at the Hotel Tamanaco in Caracas, Venezuela, we were in Argentina, Spain and Mexico. It was there where we decided to create a young company that would bring together all the years of experience we already had in a single ideal: to have our own brand; We were five and it was like that that the name of Five Stars emerged.
All of us had belonged to a very prestigious brand Jack Russell Company, Inc., a company that had the exclusive Coca-Cola to carry out YO-YO promotions all over the world.In those times there was a mutual respect for the signature that one represented, as well as for the professional promoters.
There were attempts to crystallize our dreams in Spain, Argentina and Mexico; however, we did not have the necessary capital to start.Actually, and being in Singapore and Malaysia, Raúl Juárez and I traveled specifically to Australia to contact us with "Happy" Harry Hayden, a children's animator based in Perth, with the aim of interesting him in YO-YO promotions, as Coca made them Cola, since we were really part of that organization.
Finally and at last, the response was immediate and after many laps appeared someone who with power and strength propelled Five Stars: Don Justin Compean III.
At that time, 1983, there was a youth program with great influence on the young people of those times: XE-TÚ and it was there that the official launching of Five Stars was made, although a year and a half ago the first YO-
YOS with that brand, same as me, and without my colleagues because they had decided to take another course working for Russell again or for Duncan, I had started in partnership with my brother Eduardo.
Well, 1983 was the year of the start of Five Star activities.
Don Justino Compeán, always with his super-loaded ideas, asked us to be part of the XE-TÚ program, holding contests among the Mexican youth with that magical toy, which does not use batteries but the batteries put one for that with perseverance, effort and overcoming one would make it work, trying to imitate the movements and luck of the Champions!
Also, notice who the producers of that program were: Doña Carla Estrada and Don Reynaldo López, characters that have made television grow in Mexico and that at that time were producers of XE-TÚ.
For this simple reason the YO-YOS fever was unsurpassed during that year, YO-I played even the dogs, and all thanks to the support of the aforementioned characters: Five Stars, the body of promoters, but above all the thousands of children and young people who followed the inertia of this whole group and set of events.