I have had my trick list together for a while now, but no time to shoot the video.
So then I got the idea of using video I've already shot!
Some tricks are shown several different times and there are slight inconsistencies; I intend to resolve this with a new video, which may have one more trick in it  I also have to design my patch!
Here are the tricks: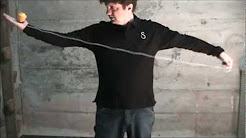 C. Neff
World Champion 2016
C.Neff
, 2016 world champion, spins since many years sharing lot of tricks, tips and tutorials…