Japanese lovers of spinning tops, koma, organise on the first week of april 2019 what we could call the Koma video posts week, maybe a next spintricks project?
From Taka:
We will have Koma (spin top) promotion event in Instagram.
We have 8 theme, and post different video every day from 1st April.
This is imitate from kendama community. They do "kendama Xmas". They keep posting from 1st Dec to 24th, like advent calendar.

Koma is Japanese tradition, so we celebrate Budda's birthday. It is Kanta Tani's joke and his plan.
And, this is our current world Champion's order. Who against it?

You can join this event in Instagram and share love of Spintops. This is not serious religion event, so please do not care about Budda a lot.

This video event does not require any "skill" level at all. Just need to be creative. Even you just show your local tops, it has value. We, Japanese, do not have Spintop culture, so want to see difference of play, style.
You can start preparation today and just post video 1-8th. I also want to see more post video on Instagram. But some of player afraid their skill level. This is good excuse. No need for any skill, just keep posting everyday is the key.
Start from 1st day April (Not a joke…)
Just post every day from 1st April. You can start record and planing today. No need to record and post at that day.
You can use any kind of "Top". You can challenge Koma, but also use your favorite top. We want to see more variety, but no rule. You decide.
Location also important, hope not only room shooting but you go to outside and show some iconic place in your country (but not danger, not against law.) This fact is important for non-top player. People love to see some good view in Instagram, and with great skill, can promote more.
Editing is ok. No edit also ok. This is just an idea, do not join is sad option. So just try your best. More easy to see, no waste of time, you can edit video and also if you can, you can put tittle or effect, etc. No limit for edit. Editing is also important for non-top people.If you show just selfy video,many of people change to other.
We changed hashtag for something more easy.
koma = Spintop
Hana = Flower
Buddha's birthday celebration called Flower festival, so Kanta choose this name. I do not think he is Buddhist, but addicted collecting info and draw old Budda statue. That is other hobby.
1st of April:Wind up
Very basic, just wind up and show off.
You can do it normally or use some special technique, or after wind up, you can throw and do more tricks.
This is just start and post anything if you include winding up your string.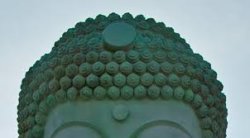 Look at budda's hair. It spins.
2nd of April: Target shoot
Any kind of target shoot is ok. This is basic way to play for Koma(spintop). Show off basic to Hyper level.
3rd of April:  Helicopter (Side winder)
Any style,any kind,or similar,is ok.
4st of April:  Put your hand in hand(Pray)
Just do this pose when you do tricks or ending?
No need to follow video, this is just example.
5th April: Boomerang
For "player", this is basic skill, but still hard for begginer.
So again, this event does not need to show off skill, but just show love of spin.
You can show basic or hyper level skill, or as many as possible people throw 1 time etc…
7th April: Budda pose
When he was born, he put up his right hand and said he is only one in the world.
So for this day, just raise your right hand. After or before, any time is ok.
8th April: Freestyle
Happy birthday Budda! You did it!
Today is last day, you can show off anything spintop (koma) related.
Because of Instagram, Kendama became crazy popular and keep huge community.
We want to expand more Spintop/Koma culture via Instagram.
Please join our event and keep posting 8 days!