So, some advanced spin top players have put together their own trick series, known as a "Patch".
Spintastics has had award patches forever but these lists go above and beyond.
This is the first individual patch that I know of, it is from a Spanish player who calls himself Zenith on the forums.
Thanks so much Zenith!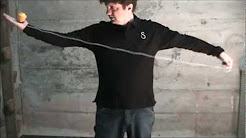 C. Neff
World Champion 2016
C.Neff, 2016 world champion, spins since many years sharing lot of tricks, tips and tutorials…