Alan Gray, Dave Buhrmaster, and
Chris Neff
go up to Cincinnati and
Miamisberg
, Ohio to meet John Marcus and Mike Hout and friends for the 2013 Whirled Top Festival.
Alan drove all the way from Colorado, picking up
Dave
and Chris along the way.
I wish I had gotten more footage of other people, but there is only so much time in a day, ya know?
Anyways, many, many thanks to Mike and John for being such amazing hosts!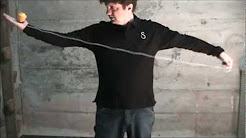 C. Neff
World Champion 2016
C.Neff, 2016 world champion, spins since many years sharing lot of tricks, tips and tutorials…