Jakub shows here several tricks, all with the spintop UD (Upside Down).
A really nice source of inspiration if you're looking for UD tricks…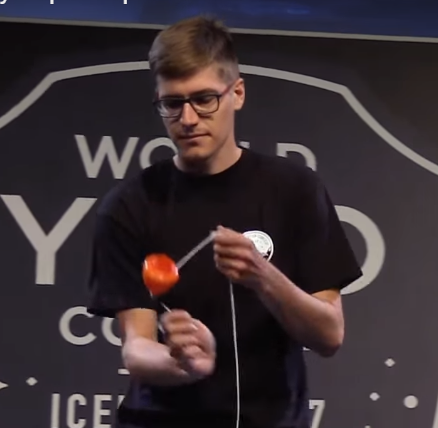 Jakub Konečný
Elite player, World Champion 2017
The oldest of the Konečný brotherhood, European champion 2011, 2012 and 2013, World champion 2017. Founder of the Spintop.cz team.