Here is Ta0 patch, with different belts system, obviously the black belt is one of the more difficult to obtain…
To obtain the patch you only need to do 8 tricks, no matter which ones. That gives you the right to a patch with a white belt.
If you do one trick of each number, you can put the green belt.
Every trick of one of the two lists (a or b) gives you the right to the brown belt.
If anybody ever completes all 16 they can use the black belt.
Of course, all the tricks need to finish spinning on the hand.
But read the descriptions carefully as on the video I many times do more repetitions or wraps than needed.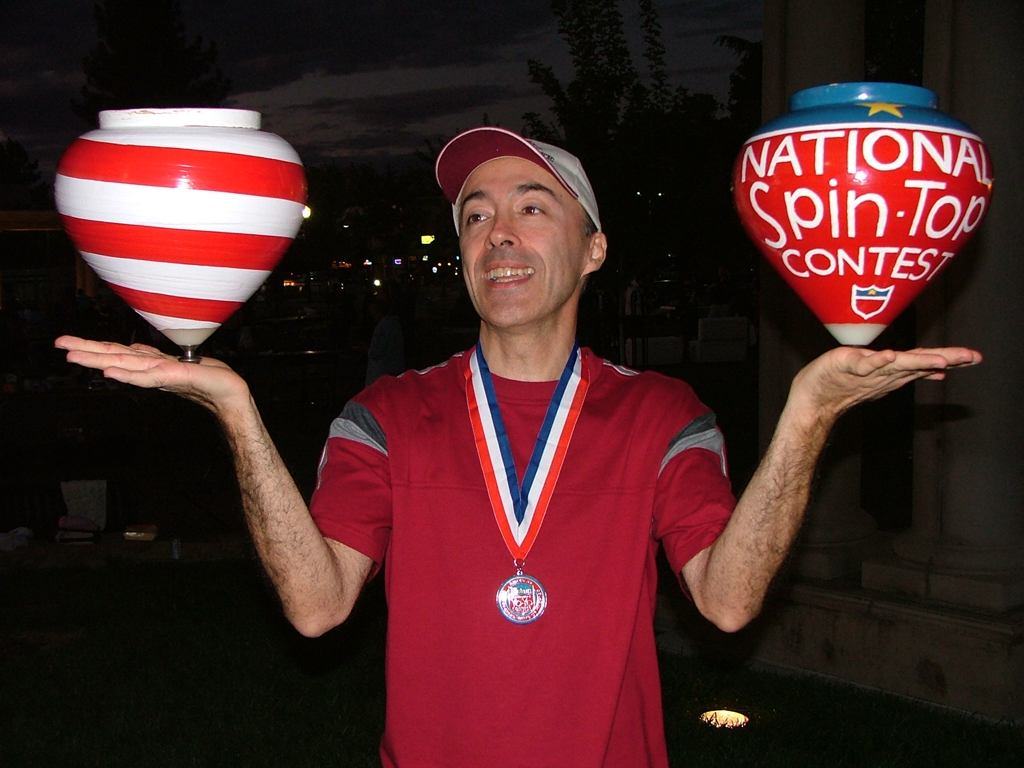 Jorge Alcoz alias Ta0
World Champion 2015